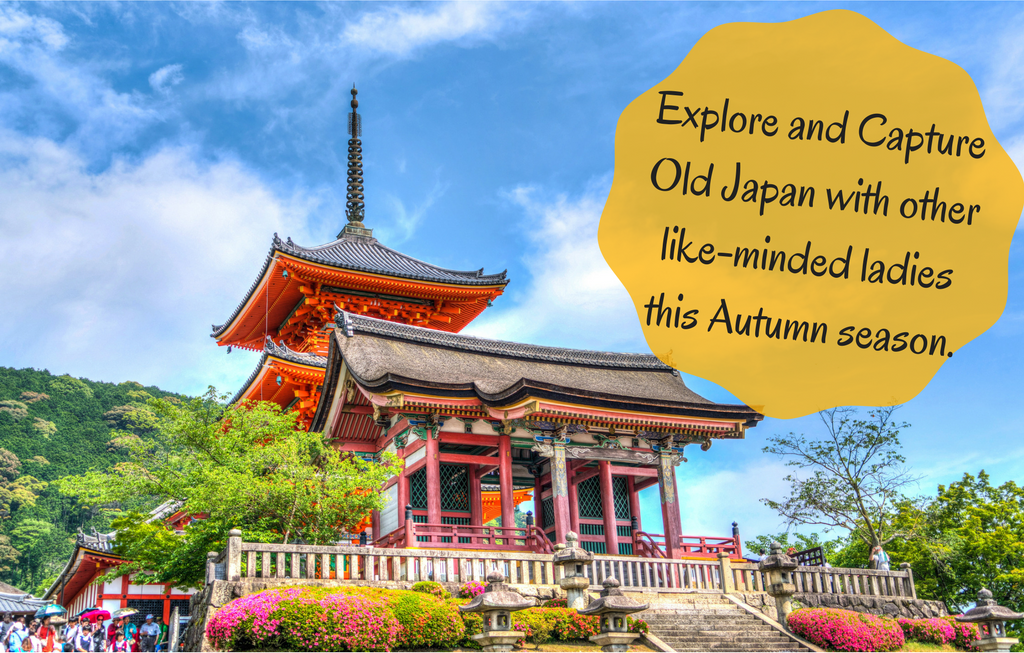 Join Tia Haygood of TopTia Photography and Jayne Nakata of the blog, Gaijin Housewife for a 3-day 2-night adventure in Kyoto where other working ladies can take in the sights, exchange life-changing stories and ideas and learn how to capture each moment for your own social media channels.
When: September 29th – October 1st, 2017
Where:  Kyoto
Our Purpose: Invite amazing women who not only want to network with other women but also to visit Kyoto's most scenic areas and learn basic photography skills with your smartphone or DSLR (Digital Single Lens Reflex) camera.
Workshops, provided by TopTia Photography, will show participants how to:
-Understand your camera
-Learn basic composition techniques
-Learn how to get those beautiful hazy backgrounds.
-How to ask the locals for their picture. Politely!
-And MORE!
How to Get More Information:  Click here!

You can also follow Jayne Nakata on her Facebook, blog, and Twitter channels.
Have a Question?
Email me a info@toptia.com! Or fill in the form below.
[contact-form-7 id="2436″ title="New 17 Hats Contact Form"]
Hope to see you in September!