I love having a tangible connection to the images I create and I absolutely want that for my clients. We source all of our products are made in Italy in Arba, Pordenone where some of the most high-quality photo artisans create durable handmade museum-grade prints.
Below are my favorite products that we offer to all of our clients who also wish to take home a tangible piece of their experience with us.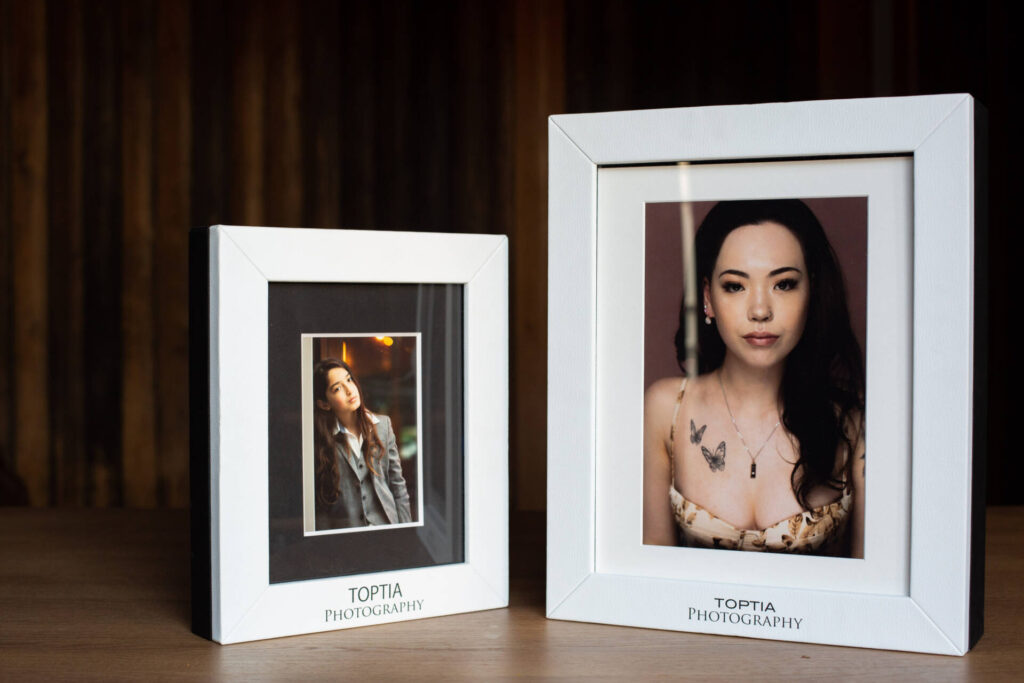 This classy design of the Reveal Box transforms can use used as a table-top frame. The perfect details convey a luxurious look and feel. Each box is handmade in Italy, to the exact detail for a one-of-a-kind product for each of the stories you tell. The Italian half-grain bovine leather offers that "brand new car smell" feeling we all love.
Vegan options are available.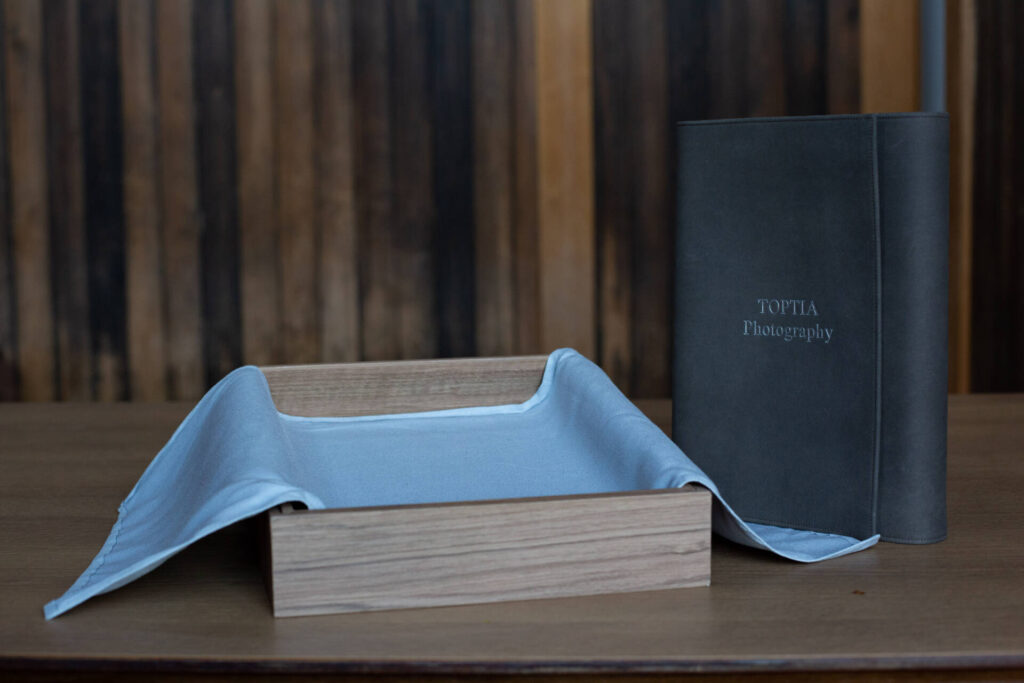 Similar to the vintage sketchbooks of 19th-century French artists, Portfolio elevates this concept by featuring a soft pouch that accommodates matted prints from your session. Each is handcrafted using extremely high quality, and beautiful, aniline-treated Italian nubuck cow leather with amazing attention to detail, which is evident in every stitch. The smell of Italian leather and the soft, luxurious feel create a sleek and elegant Portfolio to hold your images.
Vegan options are available.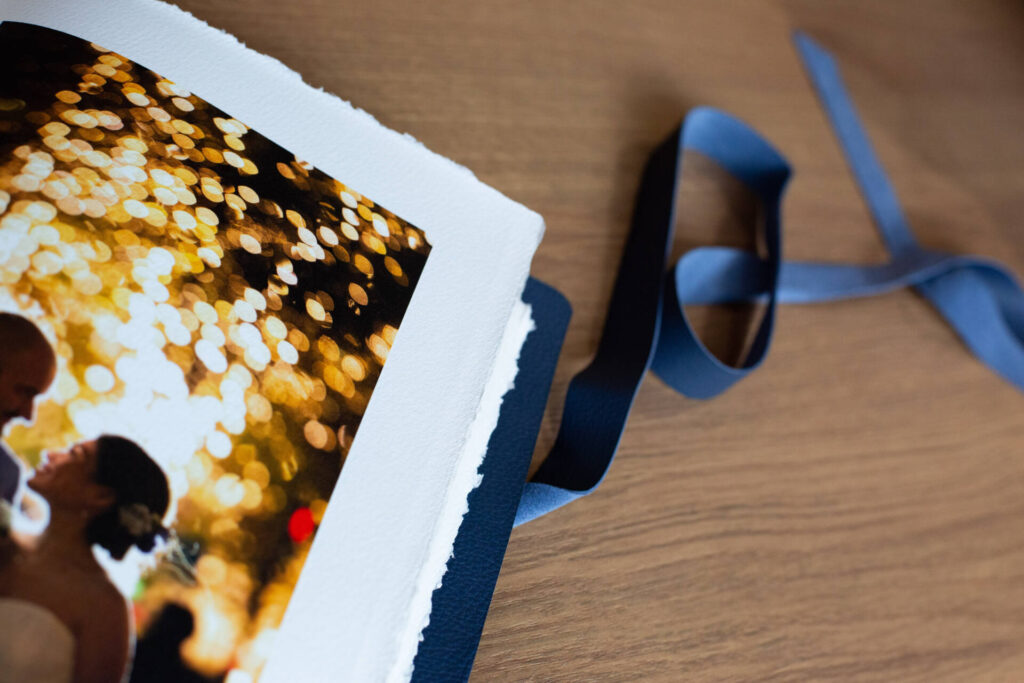 A beautiful portfolio that blends past centuries' traditional binding with state-of-the-art modern printing. Your wonderful images are wrapped in an Italian half-grain bovine leather featuring a durable matte-finished cover you would expect to find in Venice or Florence's little shops, where artisans have shaped their creations since the Renaissance Age now within reach here in Japan.
Vegan options are available.
High definition Wall Art printed on genuine Italian Leather to create an heirloom that will preserve your most important images and memories, and that will be cherished for future generations.
Vegan options are available.
(use this image until yours arrives)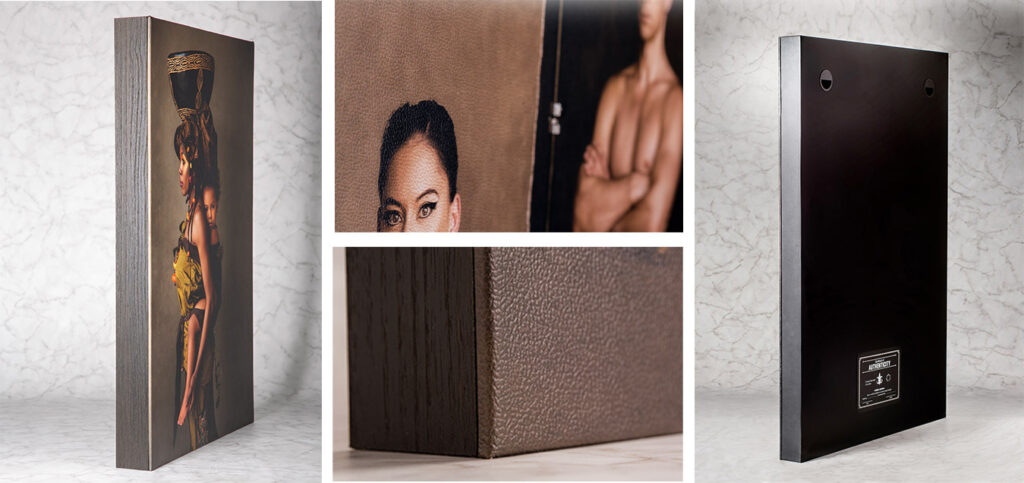 Intended for framing, the Enlarged Mats bring the art gallery experience directly to your home. These large mats are made of heavy-duty mat board and archival-certified paper.
Excited to see one of these luxurious items in your home? We can't wait to work with you to create something you and your loved ones will cherish for decades to come!