Cherry Blossom petals are almost in the air and it is the first time in four years Tokyo is permitting open use of parks and gardens for hanami celebrations. I'm sure a lot of you are planning a hanami picnic, a sakura photo session or BOTH!
For many of us, we are in awe of the soft pink colors with the gorgeous blue skies. It would be a bit of a clash to wear something a bit out of sync with that soft ethereal backdrop. Here are some tips on how to dress for a cherry blossom photo session and hanami picnic.
Choose Light & Pastel Colors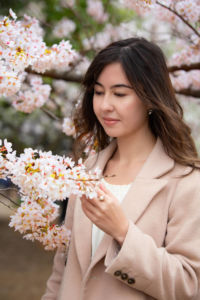 Spring is about pastel colors and Japan's cherry blossom season is no different. Aim for light pinks, blues and green for your family or couples photo session. Avoid dark colors such as black brown or navy.
Pick flowy or airy fabrics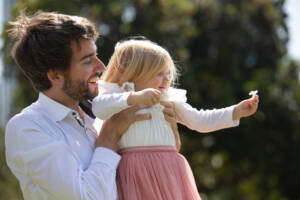 Flowy and airy fabrics such as chiffon and lace bring a whimsical look and feel to your photo shoot. These fabrics not only create movement and add an extra layer to your images but also bring a romantic and dreamy feel to your images. Definitely great for candid photos of big hugs and laughs.
Consider the location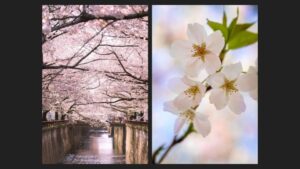 Choosing clothing that matches the location of the shoot is important. If the location has a lot of greenery and flowers, similar to the gardens in Shinjuku Gyoen, Showa Memorial, or Hama Rikyu National Gardens, light-colored clothing will work best. Avoid wearing colors that blend in with the background or clash with the scenery. We can always move around the area for a more appealing background so there is no need to travel around an entire Tokyo neighborhood or town.
Accessorize with floral elements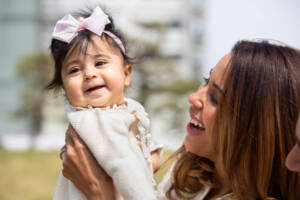 This one is optional. If you're a big flower person like I am, incorporating floral elements like flower crowns, floral earrings or floral print scarves can add a natural and ethereal touch to your photos. Be careful to choose accessories that complement your outfit and do not overpower it.
These are some back-pocket ideas to think about when you're dressing for your spring picnic or spring photo session these next few weeks! We hope to see you at one of our lifestyle photo sessions as your Tokyo Portrait Photographer.