It was four years ago when I was at this very park covering the Black Lives Matter march organized by the African Americans Youth Travel Program. On August 6, 2016, the march's adversary was 37 degree heat and humidity. On June 14, 2020, the list of adversaries ranged from rainy weather, to fears of becoming infected with the coronavirus, to a potentially formidable group of not one but TWO groups of counter protesters. Yet 3600 men, women and children of different cultural backgrounds braved these concerns and marched onward.
The Most Surprising Ally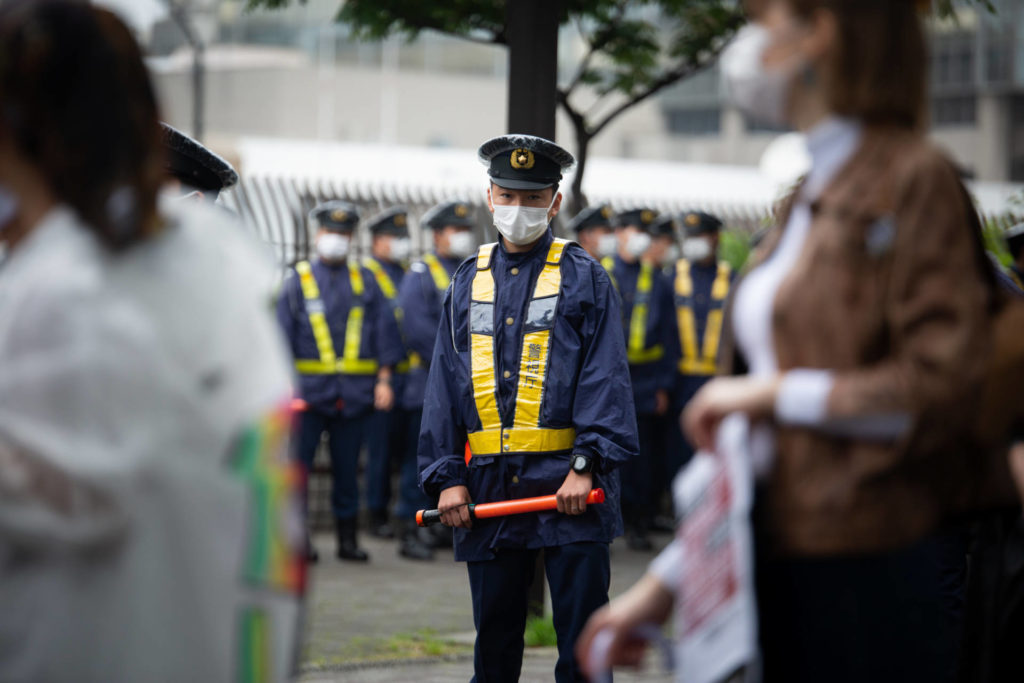 Importantly, many protester recognize that racial discrimination has been felt by numerous minorities in majority spaces. Sunday's march was motivated by numerous cases of white police officers killing unarmed black Americans. Particularly, a white police officer in Minneapolis who knelt on a handcuffed black man's neck causing him to die of asphyxiation. From the march in 2016 to 2020's Sunday march, the characters remain the same: White Cop, Black Man, ineffective justice system. These three classic roles can been seen throughout American history and it was no surprise to see looks of concern towards our Japanese police escorts from the black participants.
The law enforcement teams graciously escorted the 3600 protesters past the NHK studios, through Shibuya Crossing and up Omotesando Street passing Harajuku Station with safety and care in mind. Making sure marchers were safe from harm from cars as well as safe from harm from counter protesters who stood outside of Shibuya Station.
"Excuse me," "So sorry," "Please make way for the protesters," "Please be mindful of traffic" were just a few of the things police officers said calmly yet firmly to protesters and passersby throughout the afternoon.
Fears of the Coronavirus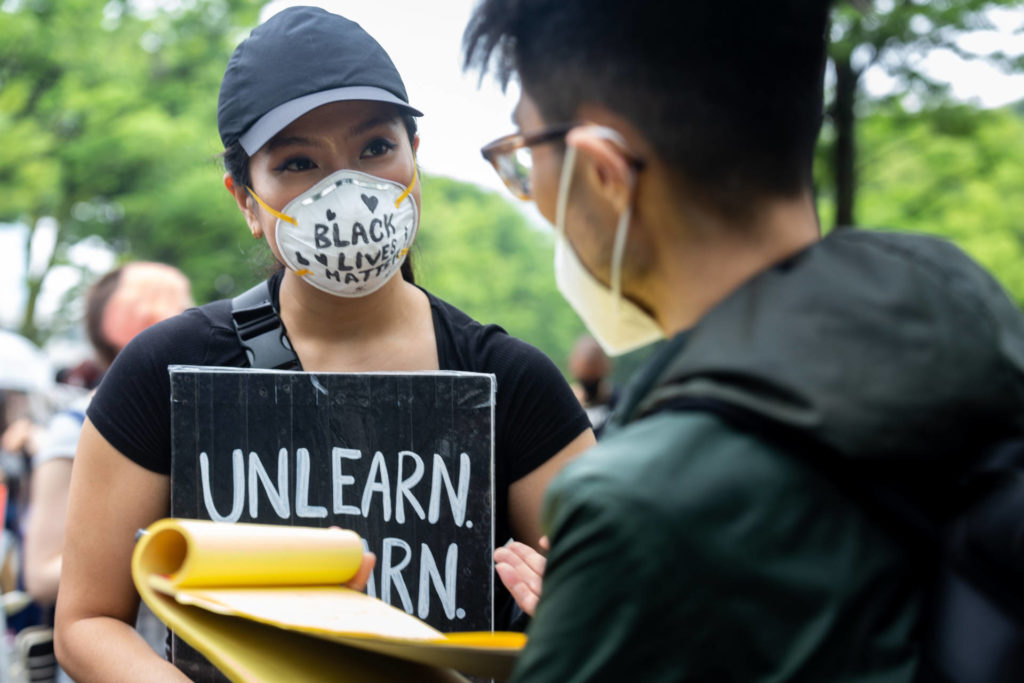 Luckily, just days prior to the march, Tokyo's phased reopening program had reached Level 3, meaning nearly all non-essential businesses had just been reopened. The day prior, there were only 24 new cases and 0 deaths. That was surely a positive sign for the @blmtokyojp organizers. Still, they made precautions to keep everyone safe and informed.
The March
Surprisingly, June at Yoyogi Park is the time and place of year where Japan holds its PRIDE Parade. It along with countless other cultural festivals having been cancelled, many came with their signs, masks and rain gear to spread the word.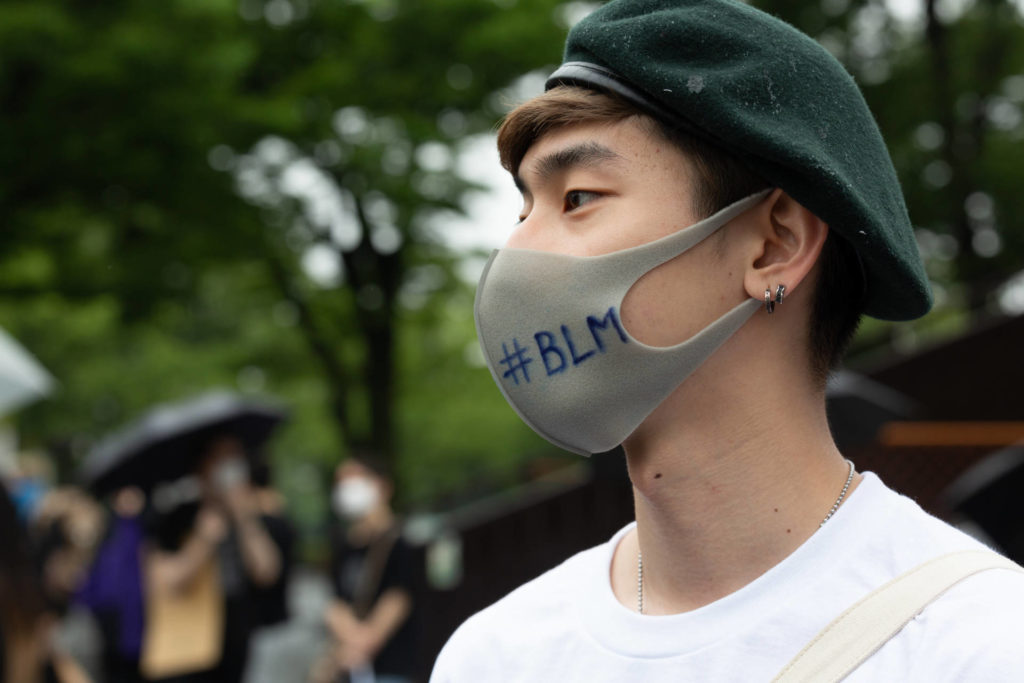 In the end, as everyone reflects on the positive steps made at Sunday's march. Many look towards what they can do next and how they can reach more with their message of solidarity, equity and human rights.