Early June, I got a request to cover an event in September for an annual Soca Festival. At the time, I had no idea what a Soca festival was and wanted to learn more about it. I spent hours with my client, who is from Trinidad, learning about the Caribbean event and how similar it was the annual Brazilian winter event, Carnival.

I won't lie. I was nervous about photographing an event that is known for its wild colors, booming music and amazing energy. Coming from a bible belt state, I could see my former fellow church members clutching their pearls while gasping with a high pitched, "My Lord!"

Still the curiosity in me stayed and after months of keeping in touch with my client, the Soca Festival in Japan weekend had begun with its first of five events: Silent Seaside Soca Fete.
THE SILENT PARTY
When I learned the first event was going to be a silent party, I got excited to photograph it. At the same time, I got curious about how I would photograph a party that was in complete silence. Would I have a set of headphones of my own to better time the movement? Would I keep myself ignorant of the fun and fanfare and shoot in the perceptive of a passerby? Needless to say, I wanted to be a part of the fun and experience the bass of the music and the speed of the Caribbean hip hop tunes.
Everyone Can Join
One odd thing I noticed right away was the number of non-Caribbean party goers who were there. When explained to me, Soca Festivals are celebrated in different areas of the Caribbean throughout the year. However, there were guests from Switzerland, Australia and Spain among the Caribbean and black American guests. Of course, there were Japanese Soca dancers who were excited to kick off the weekend with their dance moves. As it turned out, several times each year, just as a Soca Festival is held throughout the year in the Caribbean, other festivals are held around the world! Tour packages are offered to guests who want to enjoy the weekend with international friends they've made over the years and previous festivals. Silent Seaside Soca Fete wasn't just a kick off event, but a reunion for most as well.
I wanted to get a feel for what it was like between being immersed in the music and being completely shut out of the experience. Toggling my headphones on and off allowed me to see how baffling it must have looked for the onlookers dinning at the restaurant adjacent to the outdoor party area. Watching straight laced salary men walk by the colorful group of party folk shouting and speaking loudly over the "music," must have been a shocker for them.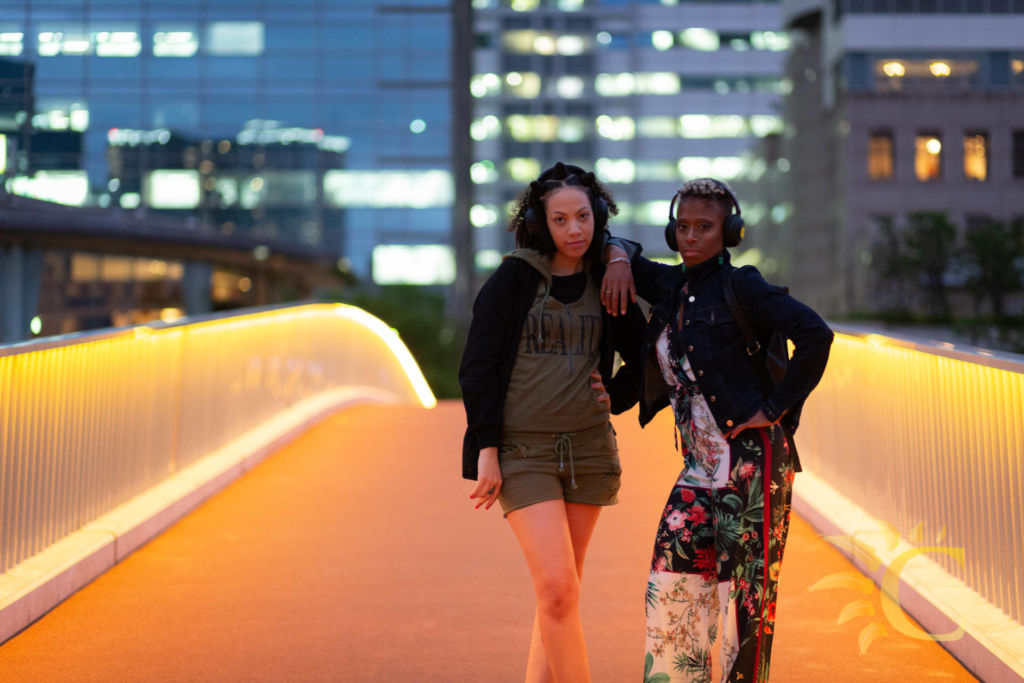 JOUVERT
I will out myself on this one and say I did not know what I was in store for. I remember being told, "It's an outdoor event. People will get a bit dirty." My idea of dirty was woefully underestimated by the massive amounts of water, paint and mud. As I got of the bus from a Chiba train station, I clutched my camera wondering if it would make it out alive.

In the WARZONE paintball range, there was paint and music everywhere. No surface nor clothing was left untouched. Worried guests would ready their paints and spray me, I kept my media pass up as high as I could hoping people would catch on quick enough that the photographer would be untouched. Thankfully, through the haze of a carefree Saturday afternoon, folks caught on –myself and the other photographers were spared. Whew!
Still happy to be able to join the craziness and laugh with the others!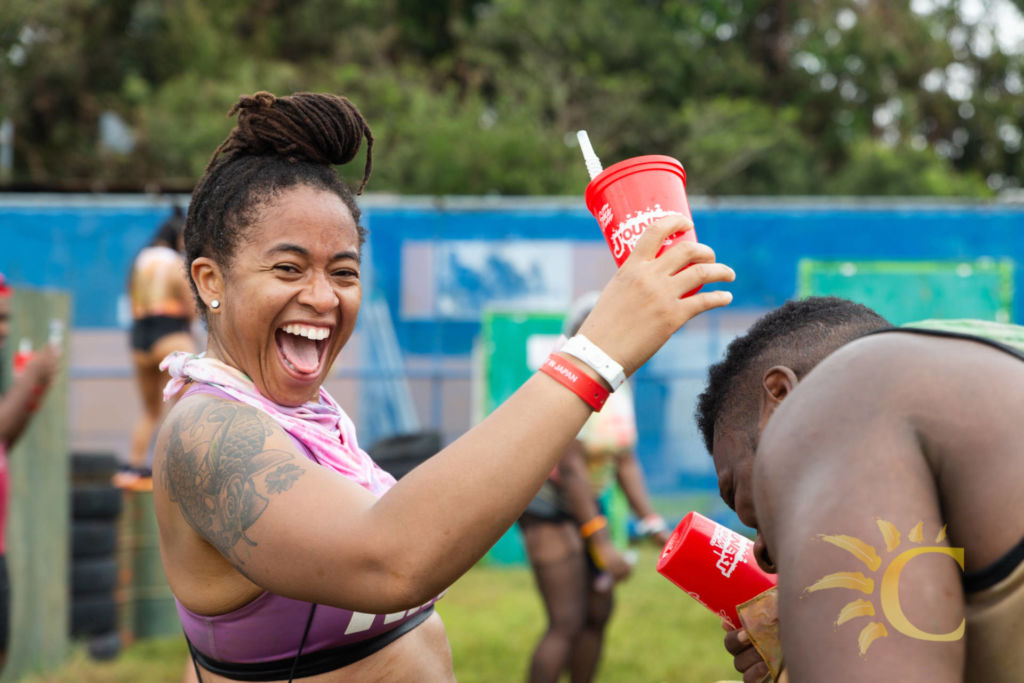 RUM & BASS
It has been a long time since I went clubbing. I can not tell you the last time I've gone clubbing for fun, let alone for work. Despite the fact it has been a few years, it was impressive to let the music keep me energized and going as the night wore on into the early morning.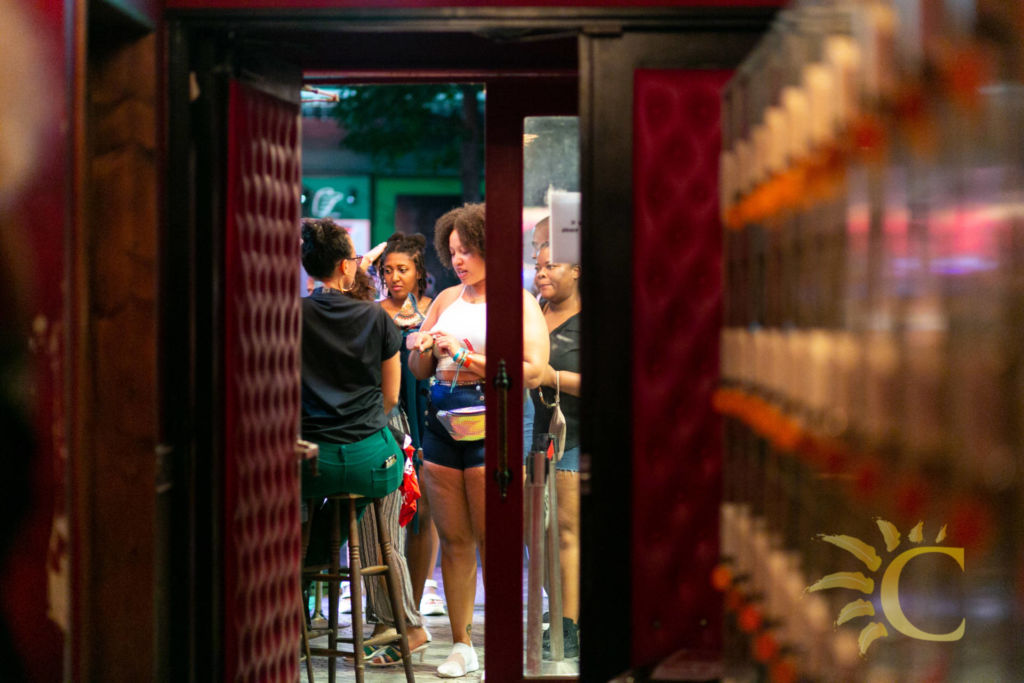 ISLAND NATIONS
The climax of the weekend featured a major Caribbean celebrity. Caribbeans fans of Nailah Blackman wondered all weekend if it were true she would be making an appearance to the Soca in Japan Weekend event. Guests seemed skeptic but understandable if she were to not present that evening. Personally, I couldn't think of anything more heartbreaking to fans than to tease a show and not perform it at all. If I were a die hard fan, I'd be pretty put off.
The hosts began the long event at 3:00 PM. The guests enjoyed Japanese performances and choreographed Soca dances for five hours until 8:00 PM's is-she-or-is-she-not debate would be put to rest.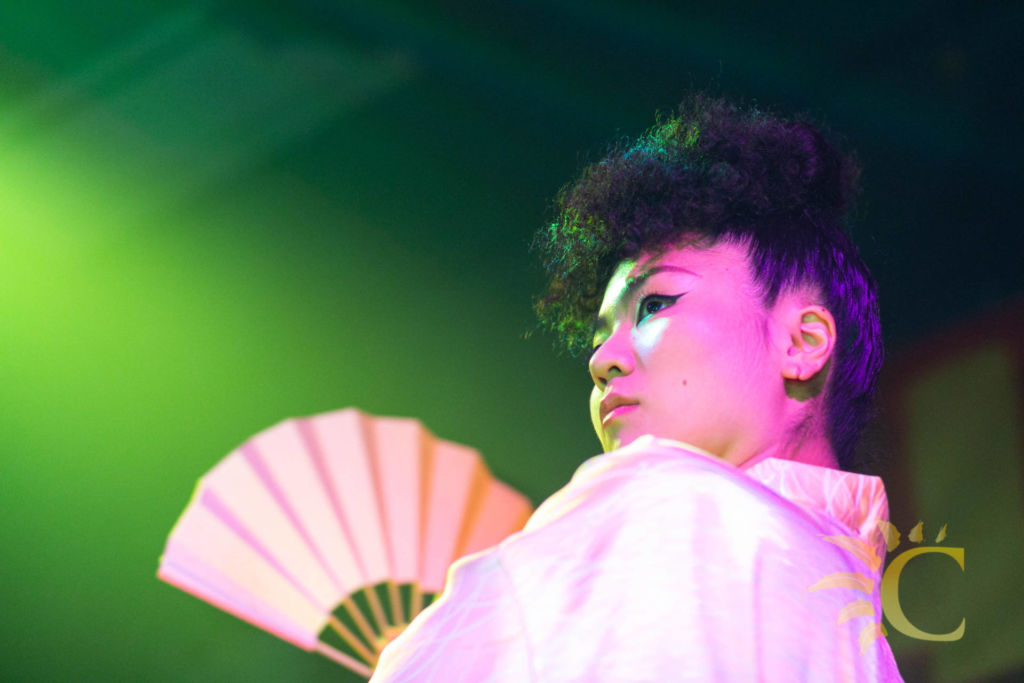 Around 7:00 PM, the photographers get word that Nailah is here! Happy to know in advanced the guests' wait would be rewarded, we went backstage to photograph Nailah before she hits the stage. The electrifying youthful and unapologetically Caribbean singer got the audience pumped for a full hour. Fans were screaming and eager to get acknowledgement from the singer.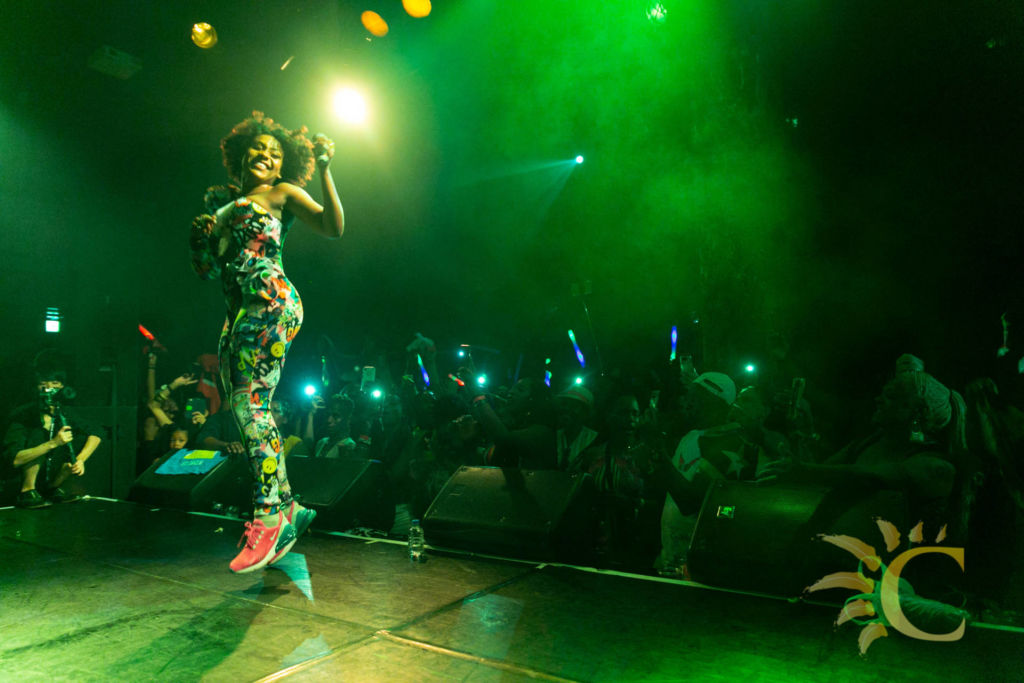 At the end of the evening, it was bittersweet to see the weekend end. It was a very educational weekend that I will cherish for some time now. Looking forward to seeing the Soca Festival in Japan this year.